On the morning of November 16, 2020, students of the joint-training program in Logistics and Port Management had a field trip at Acecook Vietnam in Ho Chi Minh City.
The group includes students from K18 and K19 classes, led by Assoc. Dr. Ho Thi Thu Hoa – Dean of Vietnam Logistics Research and Development Institute (VLI), Lecturer of the Joint-training Program and IEC staff.
In the trip, students had a chance to visit the working environment, production line and listen to the sharing from Acecook Vietnam.
The special part of the trip is that they could see firsthand the production line at Acecook: from input materials which then go through different processes under strict supervision by experts to finished products packing in order to ensure the products meet Japanese standards.
In addition to visiting the production line, students also had a tour around the modern factory at Acecook. The factory follows Japanese standards: an enclosed, insect-resistant space; modern production lines with advanced technology in stainless steel, ensuring the highest standard of food safety and hygiene.

Photo: Students listened to the sharing during the visit.
Through the trip, the International Education and Cooperation Institute (IEC) – HCMC University of Transport, as well as Acecook Vietnam wanted to give students a very valuable experience about one of the links in the international standard Logistics system that they would join after graduation.
Activities in the trip:
PART 1:
Picking up and departing to Acecook Vietnam factory
PART 2:
Acecook Vietnam and the 25-year journey of creating Japanese-quality noodles
PART 3:
Visiting the factory, see the entire production process firsthand through the corridor specially designed for visitors
PART 4:
Enjoying the latest products of Acecook Vietnam
PART 5:
Interacting, answering questions and receiving gifts from Acecook Vietnam.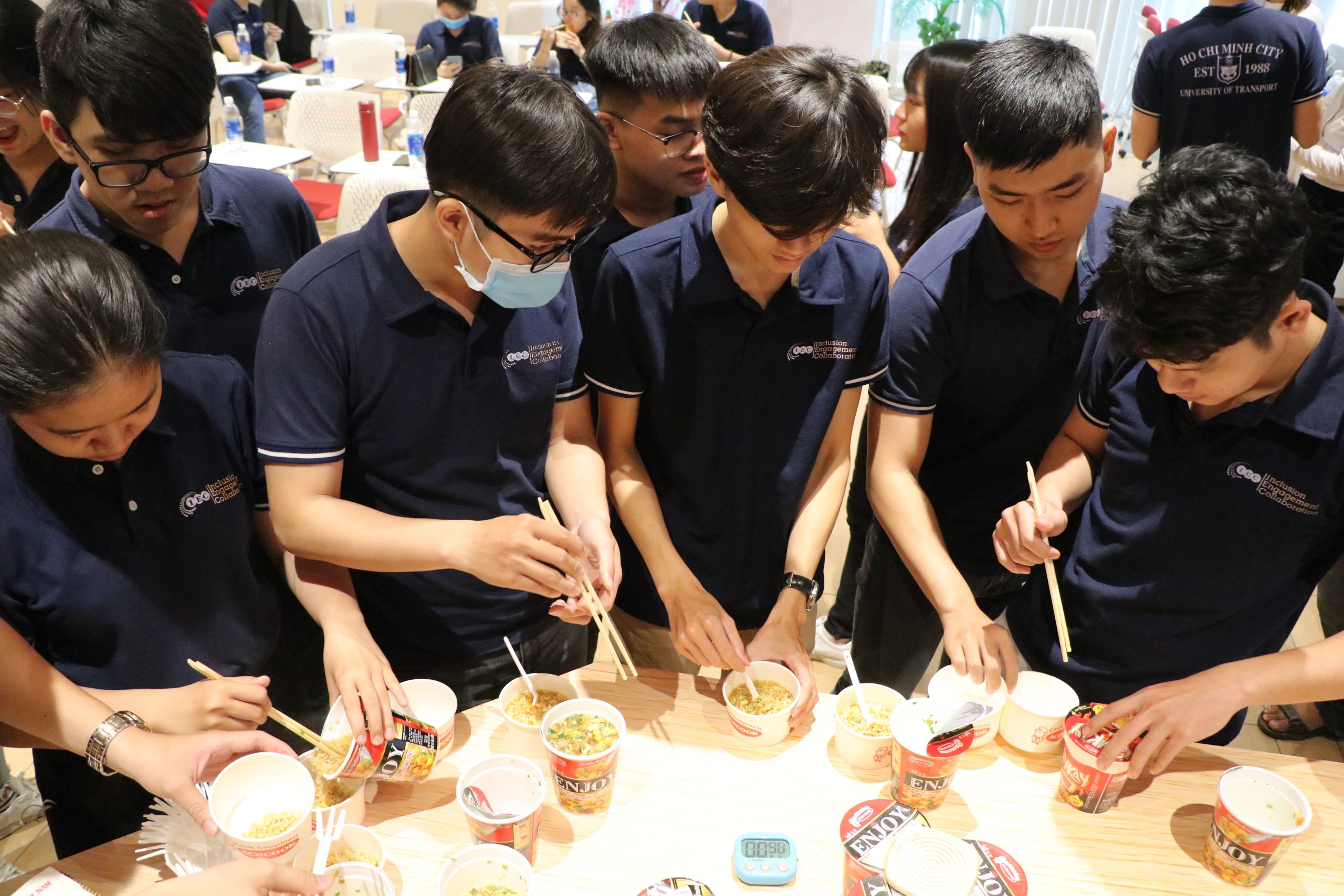 Photo: Students tasted the product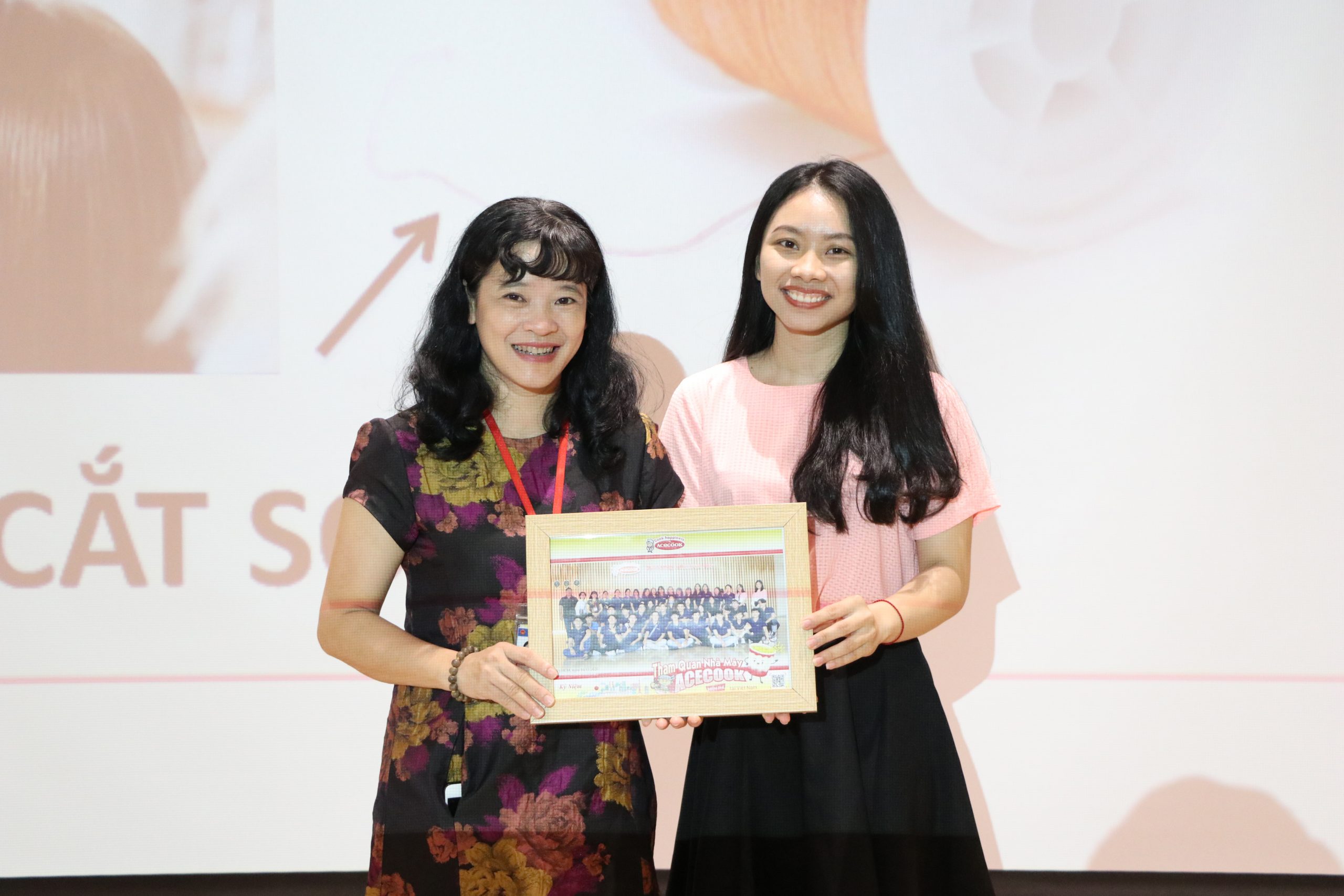 Photo: The representative of Acecook Vietnam presented a photo to the group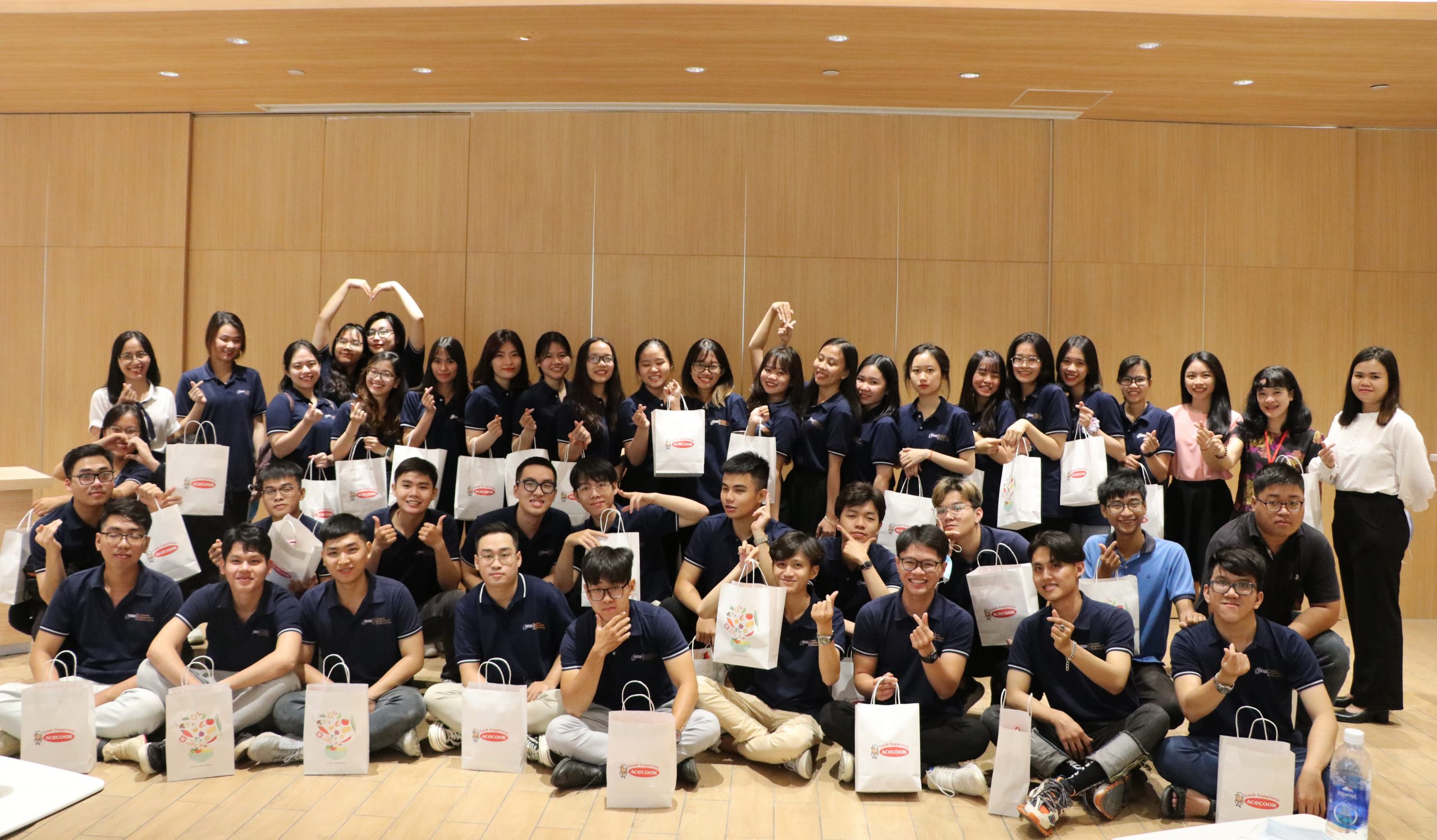 Photo: Students received gifts from Acecook Vietnam and took photos
The university would like to thank all the leaders and staff of Acecook Vietnam in Ho Chi Minh City for the warm welcome and dedicated guidance.
News and photos: Admissions and Communication Department- IEC