June 16, students of International Program of Port and Logistics Management – HCMC University of Transport went on a field trip to Gemalink International Port located in Phu My town, Ba Ria-Vung Tau Province.
Gemalink International Port is a deep-sea container port located in the downstream area of Cai Mep River in Phu My town, Ba Ria-Vung Tau Province, Vietnam. It is a joint venture between Gemadept (75%) and CMA-CGM (25%). Gemalink International Port has a number of competitive advantages, including:
Convenient location at the river mouth with the deepest draft for proper turning basin.

Longest main berth in Cai Mep-Thi Vai area.

Only deep-sea container port at Cai Mep-Thi Vai being designed with dedicated berth for feeder to connect HCM City and Mekong Delta region.

Capability to accommodate 200,000DWT vessel.

Strong cargo commitment from global carriers.
Gemalink International Port is expected to become a major transshipment hub in Southeast Asia. It is well-positioned to meet the growing demand for containerized cargo in the region and is committed to environmental sustainability. Gemalink International Port is a significant development for Vietnam's maritime sector. It is expected to boost trade and economic growth in the country.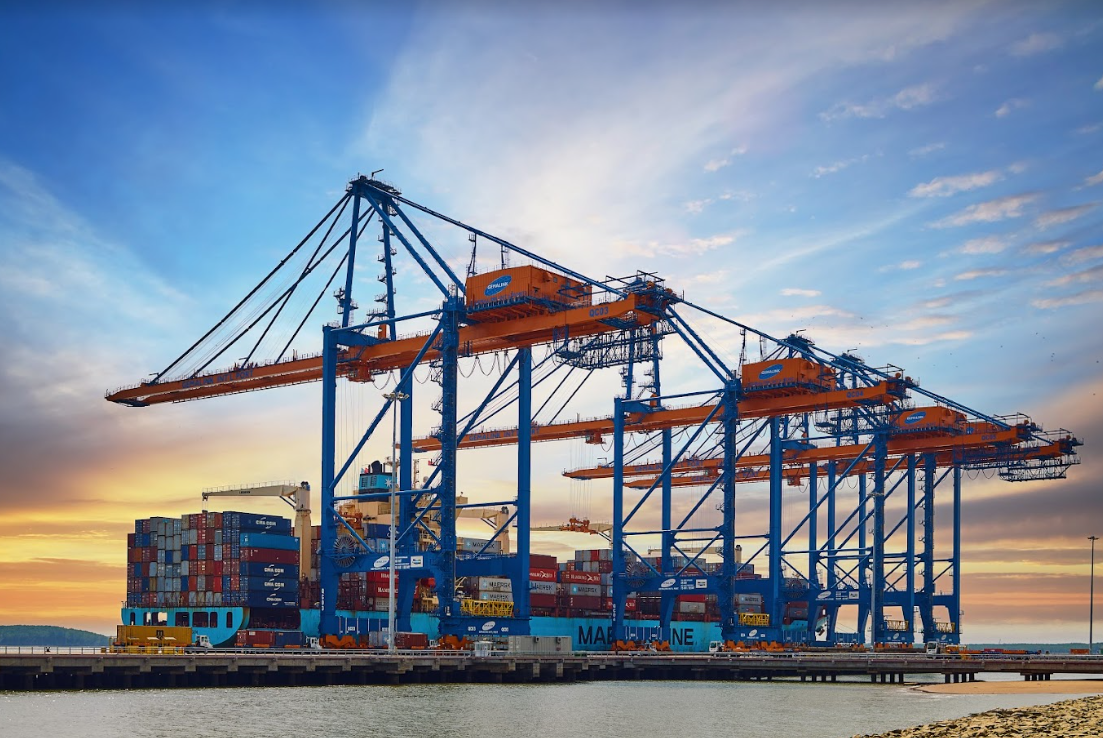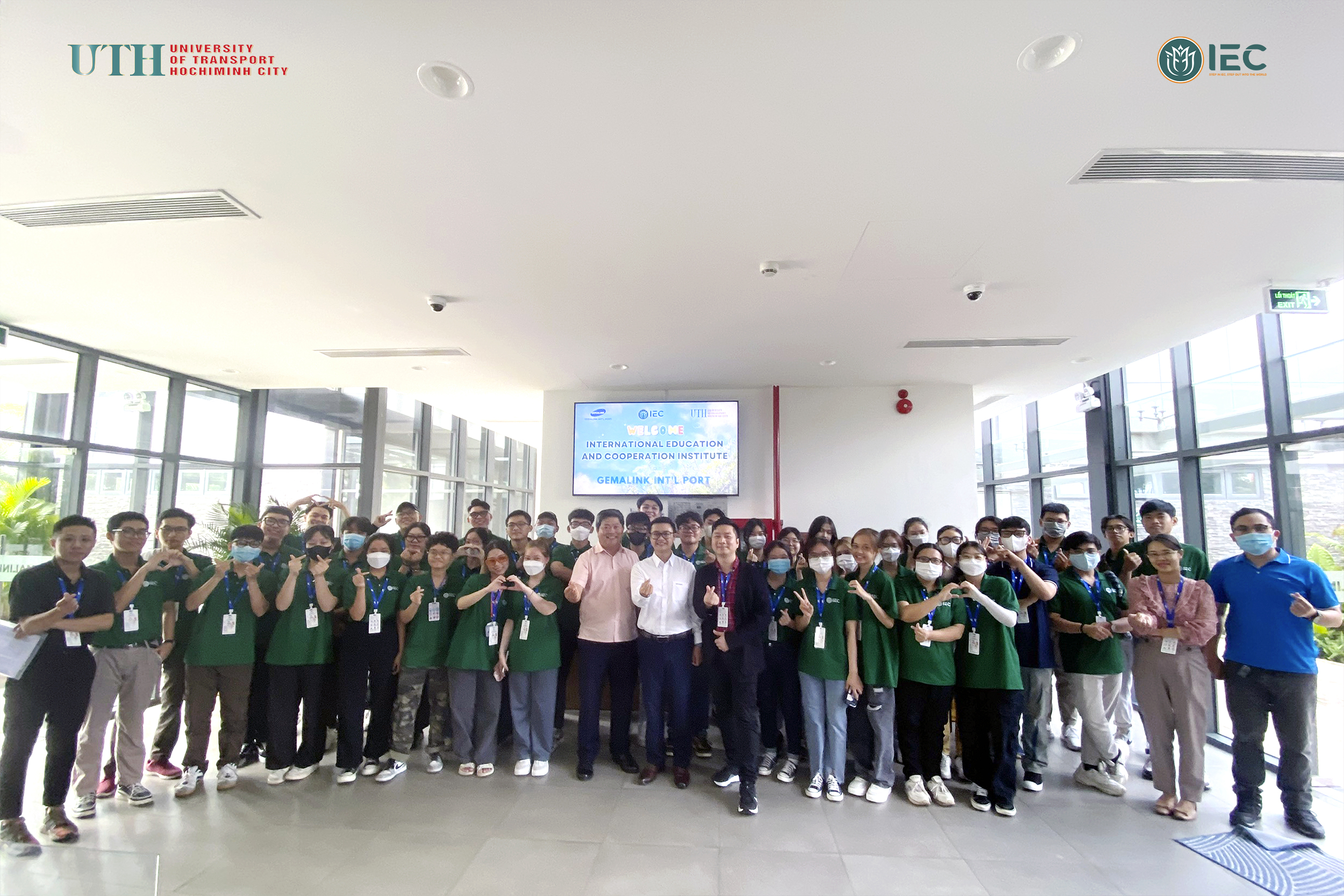 The group of more than 40 students from UTH – International Program led by Mr. Mai The Hoang and Ms. Bui Thi Bich Lien – program lecturers and experts received a warm welcome from the representatives of the International Port as soon as they arrived. During this trip, the students had the opportunity to meet the Ports' leaders, go on a wonderful port tour, and witness the process of terminal including the crane and containers. After the port tour, students have understood about the procedure of handling container, type of containers and type of cranes…They also had a good chance to discuss directly with the Ports' representatives about the trend of shipping and port in 2023. Students of International Program – UTH have gained so much knowledge in shipping and port management after the trip and have more passion in their study and job career in future.
"Thank Gemalink International Port for giving us a helpful field trip. This trip helped us to understand all the knowledge we studied clearly and gave us a realistic vision of our future job, which is exciting and has a professional workstation. In the future, I will have an opportunity to work at Gemalink international Port and give my best wishes for the growth of the Port." From student Lưu Văn Đình, IEC22PL007.
 I am very thankful to Gemalink for guiding us on a field trip to Gemalink port. Through this fieldtrip, I gained a lot of knowledge that I have never studied before at school. You guys provide us with a lot of knowledge that can only be ontained on practical experiences. This trip, somehow, help keep the fire of passion of Logistics in my heart. From student Cao Đăng Khoa, IEC22PL012.
Field trip is among the key activities that an activity that is always focused at the international program – UTH. As a result, students not only master professional knowledge and skills but also quickly adapt to the working environment after graduation.
The International Program in Port and Logistics Management is jointly conducted by HCMC University of Transport and Korea's Tongmyong University. By joining the program, students have the opportunities to study in an international environment, have a 2-year study abroad in Korea, and attain a degree that is recognized around the world at very reasonable fees. See more program information here.
Let's check out some photos from the trip!