?Opportunity to study in Vietnam and receive a master's degree in International Logistics and Transport from Solent University, UK
✍️The first Master's training program "Logistics and International Transport" in Vietnam, jointly trained by the University of Transport, Ho Chi Minh City with Solent University, United Kingdom, shortened to 1 year with 7 courses. coursework and graduation thesis.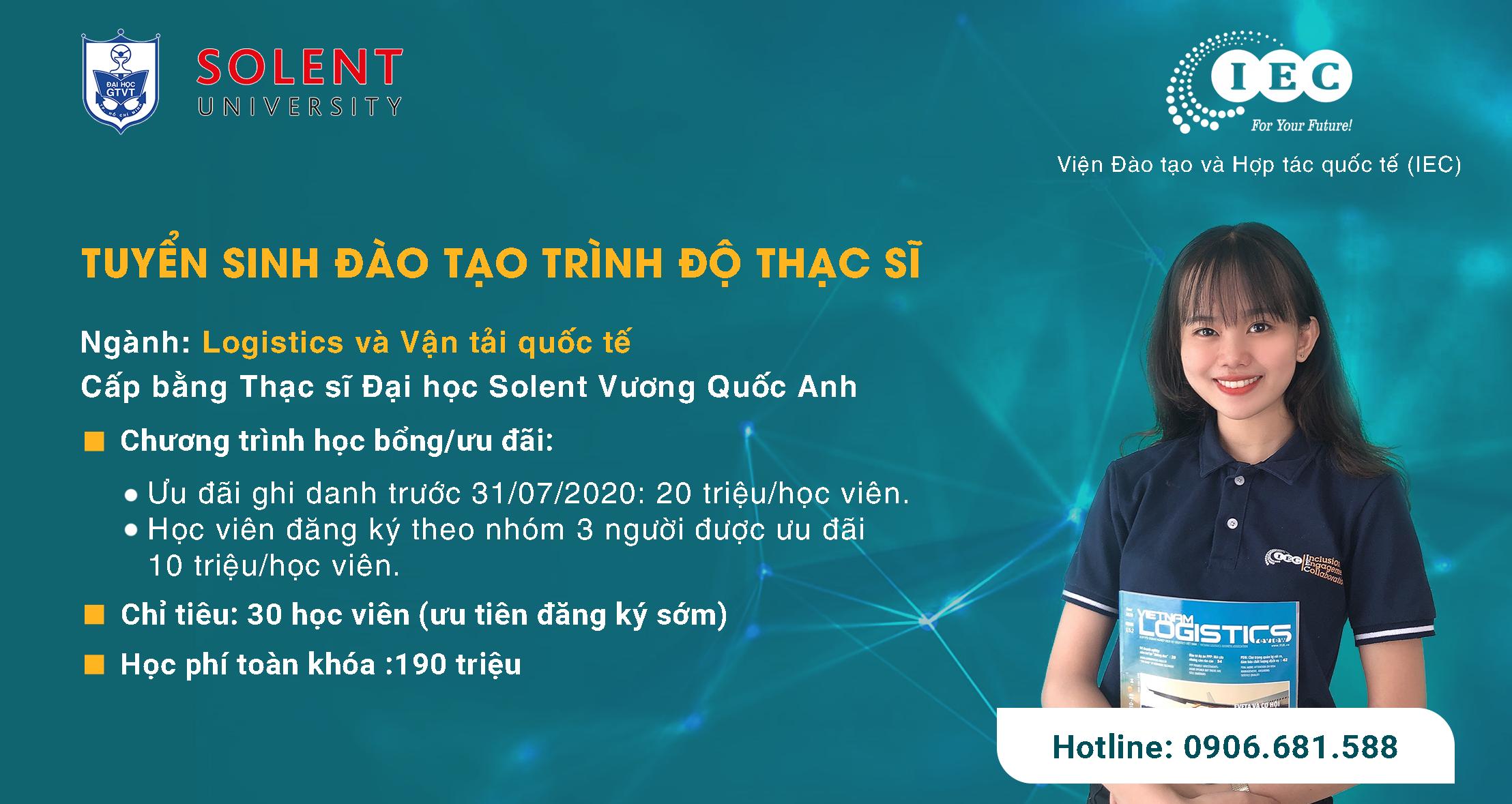 ▪️ Eligibility: Candidates with a university diploma relevant to their major, with IELTS 6.0 (no skill below 5.5)/Toefl IBT 92/ Duolingo test 110 or higher. The Institute has an English training program for students who have not yet reached the level.
▪️ Link to apply for admission: https://bom.to/xqASSf
▪️ Language of instruction: Completely in English.
▪️ The teaching staff are industry experts with extensive professional experience, able to use English to meet the requirements of the Affiliate Program and current regulations of Vietnam.
▪️ Training scale: 30 students/year, training location: Ho Chi Minh City University of Transport.
▪️ Degree awarded: Master of International Shipping and Logistics (Master of International Shipping and Logistics) by Solent University – United Kingdom, appraised and approved by the Ministry of Education and Training.
▪️ Full course fee: 190,000,000 VND
?For details of the program, please contact: Admissions and Communication Department, Institute of Training and International Cooperation, University of Transport, Ho Chi Minh City (Room E004, No. 2, Vo Oanh Street, Ward 25, Dist. Binh Thanh, HCMC)
#ThạcsĩLogistics Hotline: 0906.681.588
Email: iec@ut.edu.vn
Fanpage: https://www.facebook.com/IEC.GTVT/