Last Saturday, January 22, 2022, Joint program students in Port Management and Logistics from HCMC University of Transport had a field trip at Logistics service providers in Binh Duong and Ho Chi Minh City thanks to Mr. Tran Thanh Hai, Deputy Director of Import-Export Department, Ministry of Industry and Trade.
Leading the group was Dr. Le Ngoc Trung, Deputy General Secretary of Viet Nam Association for Logistics Manpower Development (VALOMA), Chairman of Colleges of Foreign Economic and Relations and the two sub leaders were Ms. Cao Cam Linh, Head of VALOMA Research Department, Strategic Director of Viettel Post and Dr. Ha Minh Hieu, Deputy Head of VALOMA Communications Department. In addition, there was also the presence of more than 40 lecturers and 100 students from 20 training institutions who are members of VALOMA including IEC students.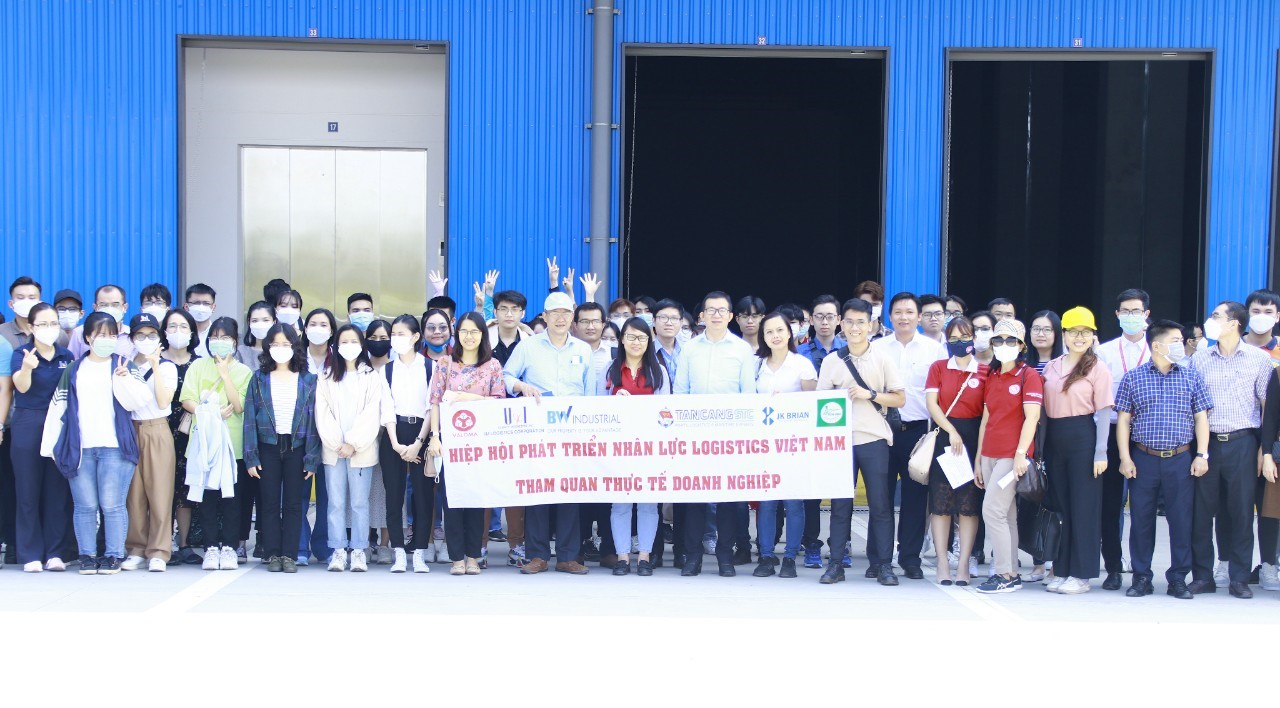 Photo: The group took photos at the field trip
The first destination was the wood product distribution center of U&I Logistics in Tan Uyen town, Binh Duong province. U&I Logistics Joint Stock Company is one of the leading companies in Vietnam specializing in providing freight, warehousing, customs services, etc. The company owns nearly 1.5 million square meters of warehouses; many of them serving big domestic and international customers. It achieved the revenue of 995 billion dong last year.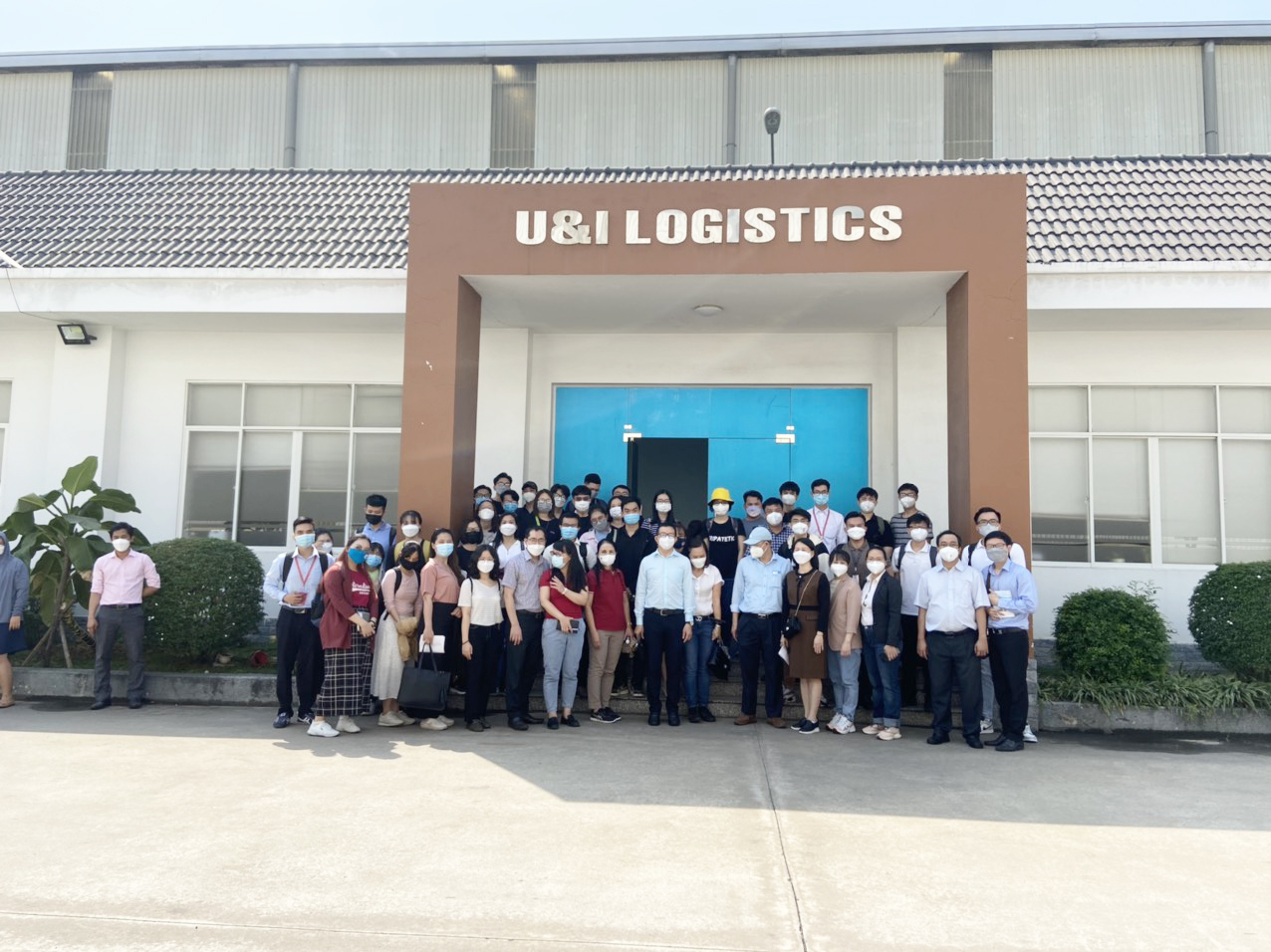 Photo: The group visited U&I Logistics Company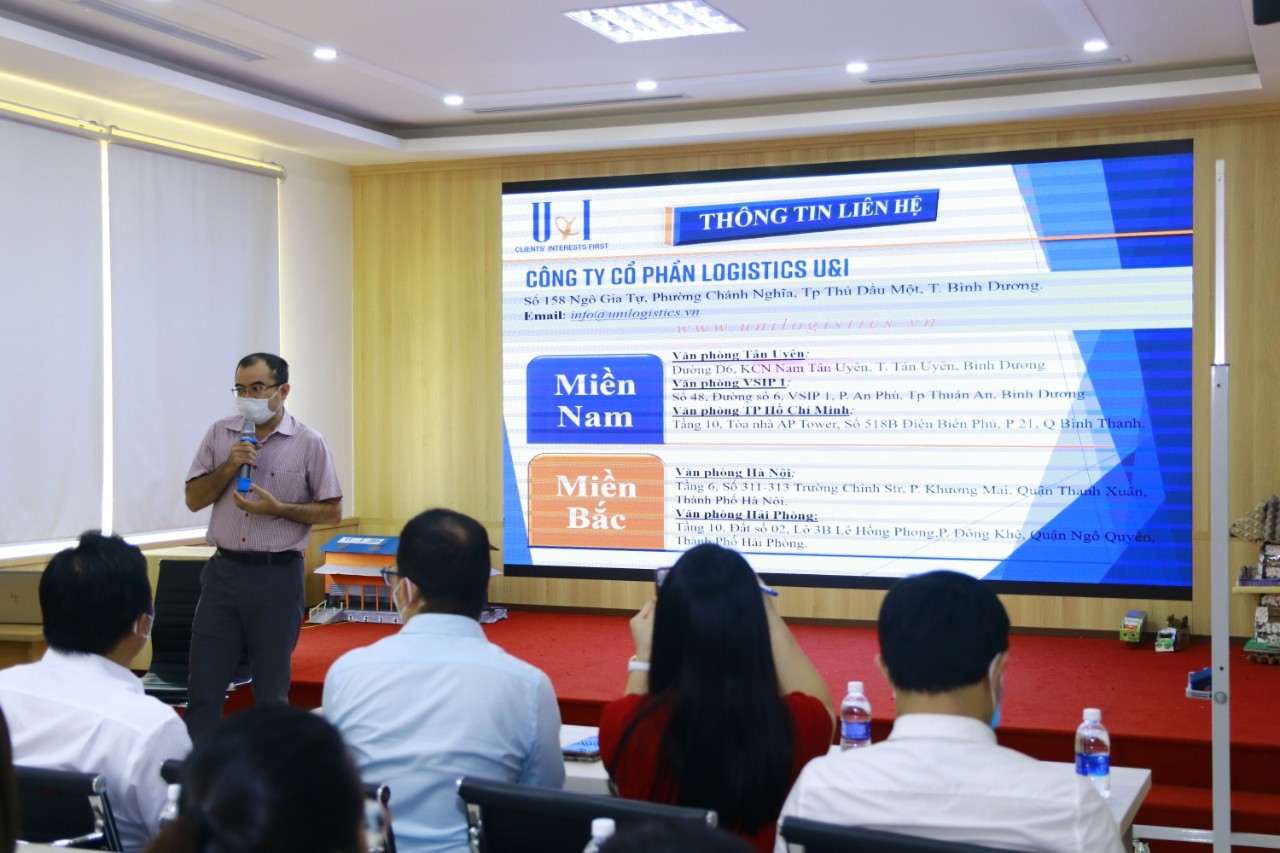 Photo: Mr. Tam, Head of R&D Department of U&I Logistics Company shared about the company's activities.
In the afternoon of the same day, the students continued their journey to the warehouse system of BW Industrial Development JSC (BWID) at Tan Phu Trung, Cu Chi. BWID is Vietnam's leading industrial real estate and logistics service platform, founded by Warburg Pincus and Becamex IDC, with a land bank of 7.76 million m2 in 35 projects located on 26 strategic economic locations across the country.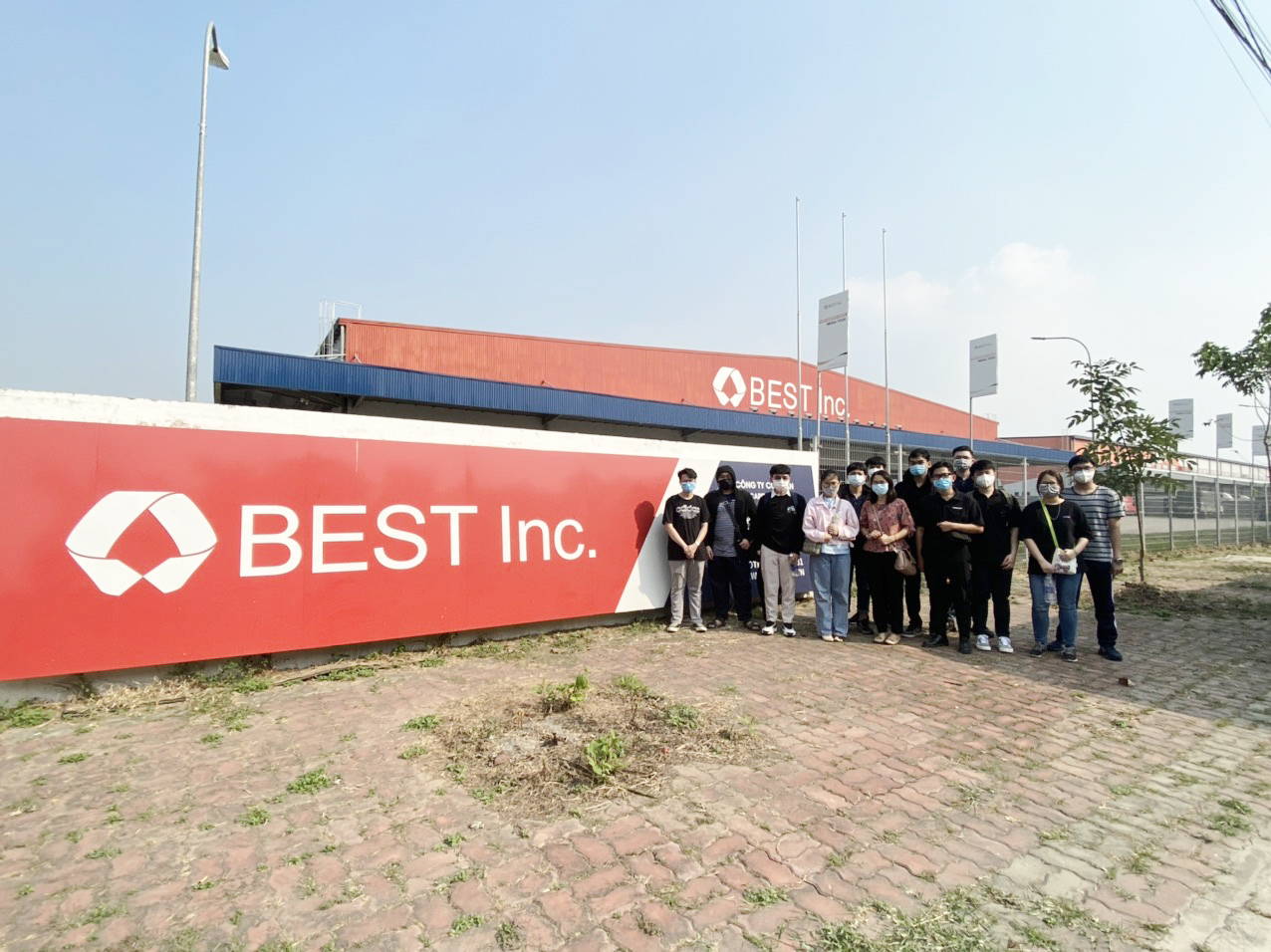 Photo: IEC students visited  BEST Inc.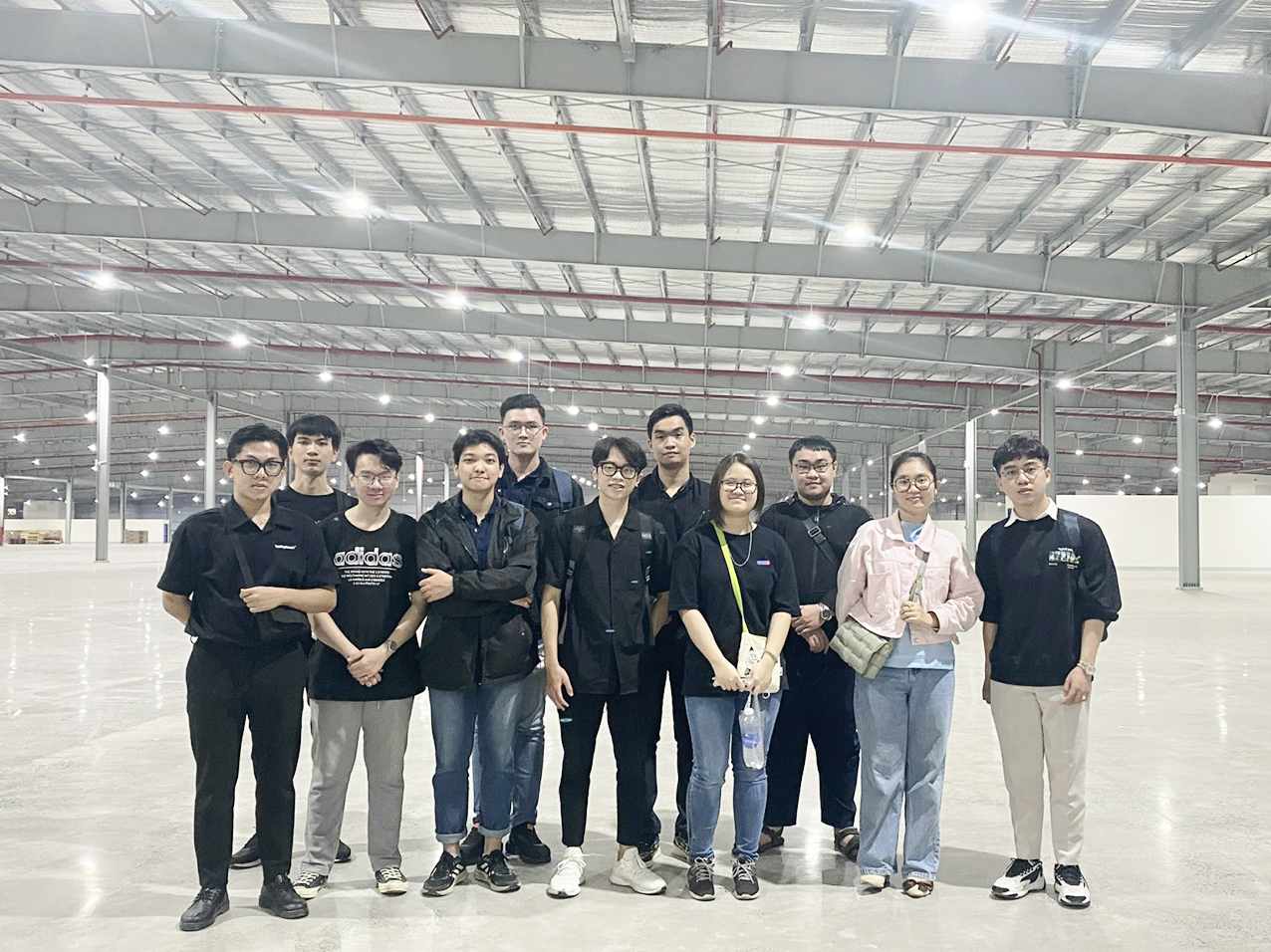 Photo: IEC students visited BWID warehouse system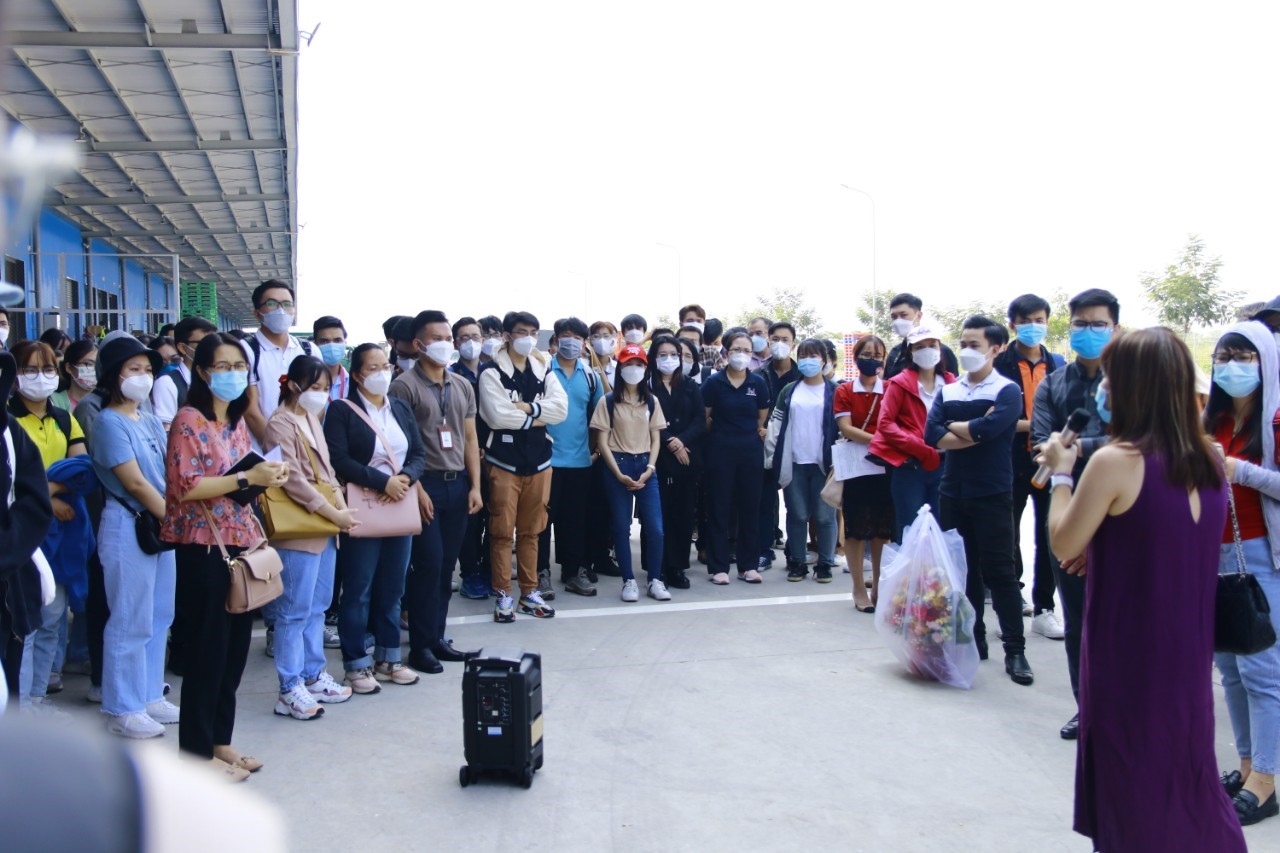 Photo: Ms. Nhan, in charge of business activities at BWID, interacted with the group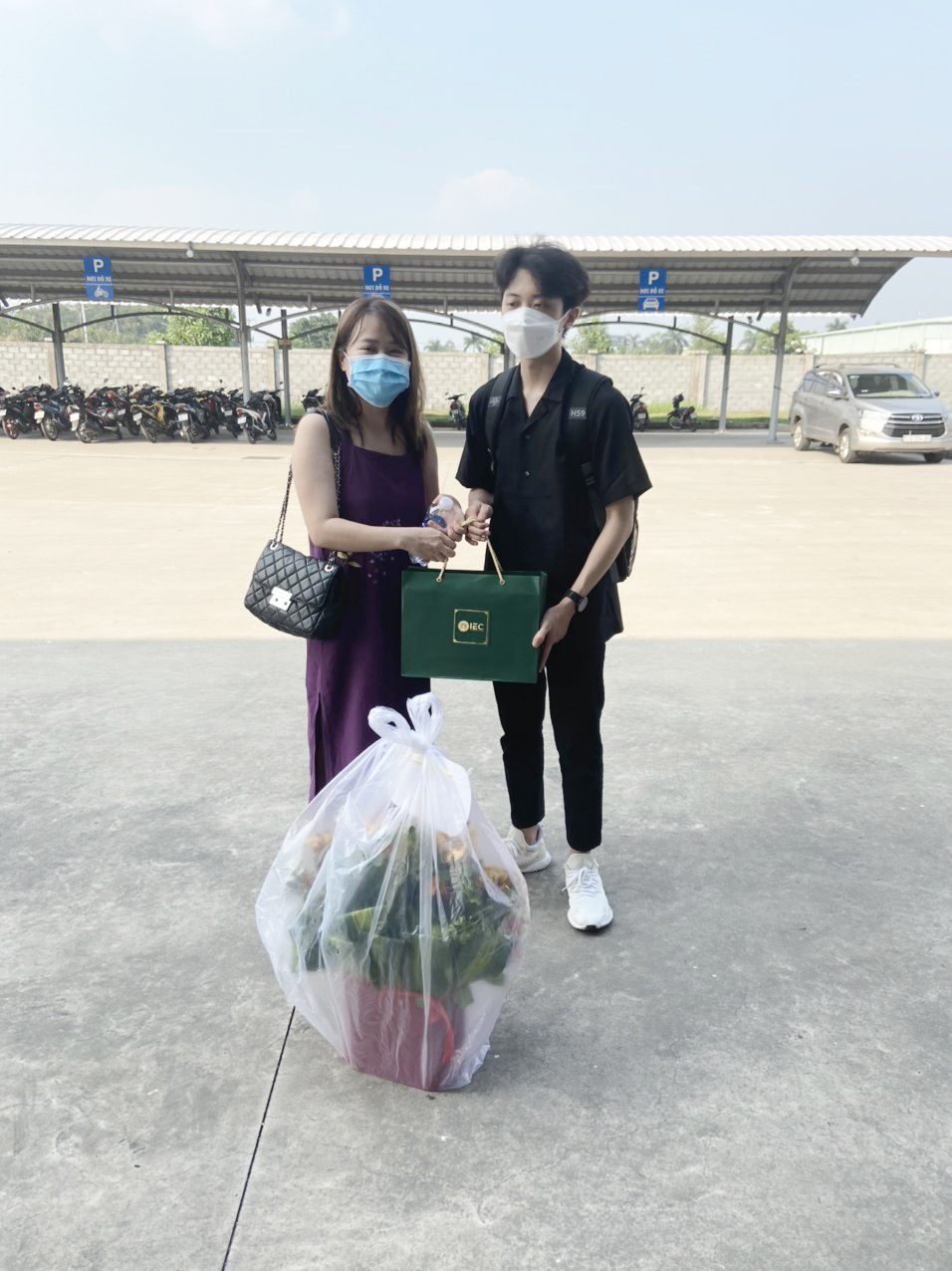 Photo: An IEC student gave a gift to Ms. Nhan from BWID
During the trip, the group had the chance to listen to the sharing about logistics profession, the loading and unloading system in the warehouse, the sorting system of the distribution center. It was also the opportunity for professional exchanges as well as new project cooperation. In addition, these businesses also committed to facilitating the recruitment and accepting students from the VALOMA network system for the internships.
Bringing more real world experiences to the training programs is an aim of HCMC University of Transport in general and Institute of Education and Cooperation in particular. It's an opportunity for students to observe the real working environment to gain more realistic view and get them ready for what to come after their graduation.
IEC