The field trip is the chance for students to experience the real working environment of enterprises and take in useful knowledge, promote students' initiative, creativity, professional skills and attitudes.
The group included lecturers and students majoring in Logistics and Port Management, International Education and Cooperation Institute (IEC), HCMC University of Transport, led by Assoc. Dr. Ho Thi Thu Hoa, had a field trip at Vinh Thanh Packaging Co., Ltd. and were warmly welcomed by the company's leaders: Mr. Le Thanh Hung. and Ms. Pham Thi Hong Nhung, Deputy Director of Vinh Thanh Packaging Co., Ltd.
Photo: The group took a photo with the Leaders of Vinh Thanh Packaging Co., Ltd
At the field visit, the students listened to the sharing about the development history of Vinh Thanh company, the scale and development direction as well as visited the packaging production and packing processes.
After visiting the factory, the group was welcomed at the company's office and listened about the company's formation process, the difficulties as well as achievements of the company. Besides, Mr. Le Thanh Hung and Ms. Pham Thi Hong Nhung, Deputy Directors of Vinh Thanh Packaging Co., Ltd. also shared about the job position and organizational structure of the company, career opportunities, working experience, the recruitment criteria that candidates needed to meet.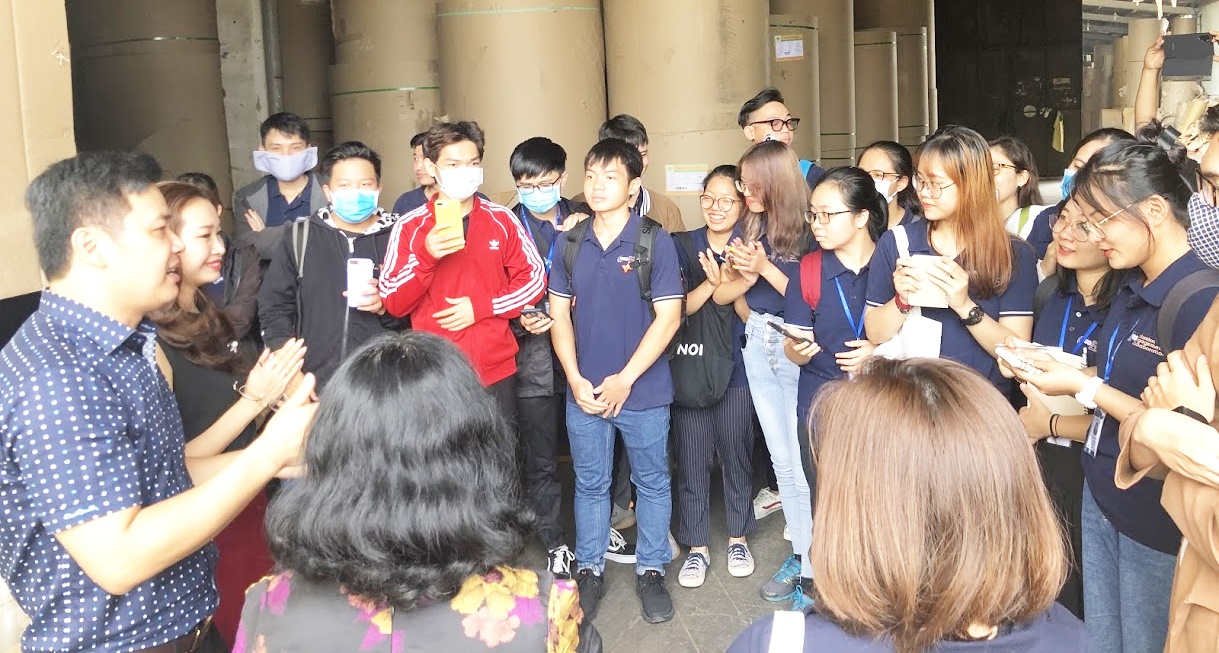 Photo: Deputy Director of Vinh Thanh Packaging Co., Ltd. shares useful information to students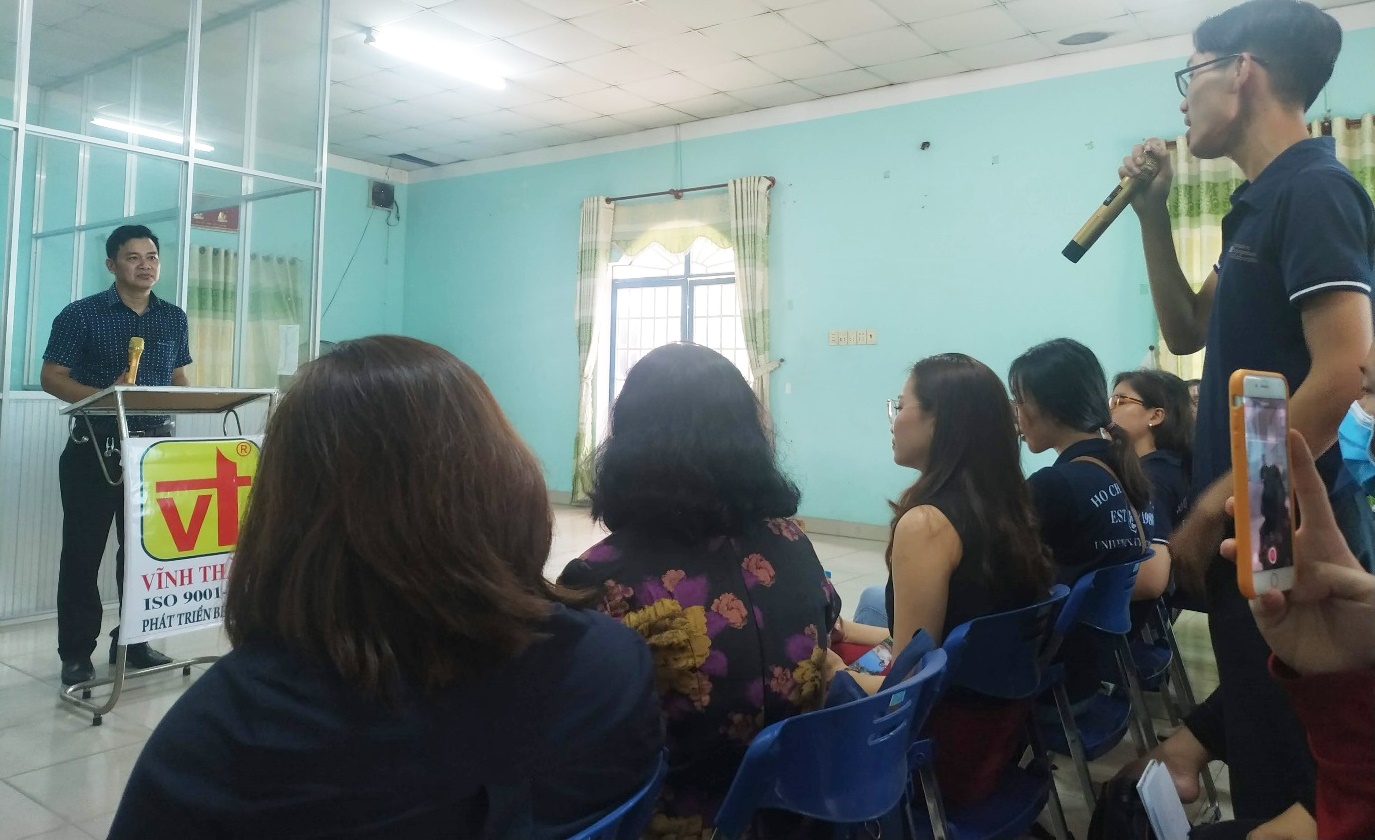 Photo: Interesting activities are integrated into the sharing session to help students take in new information more easily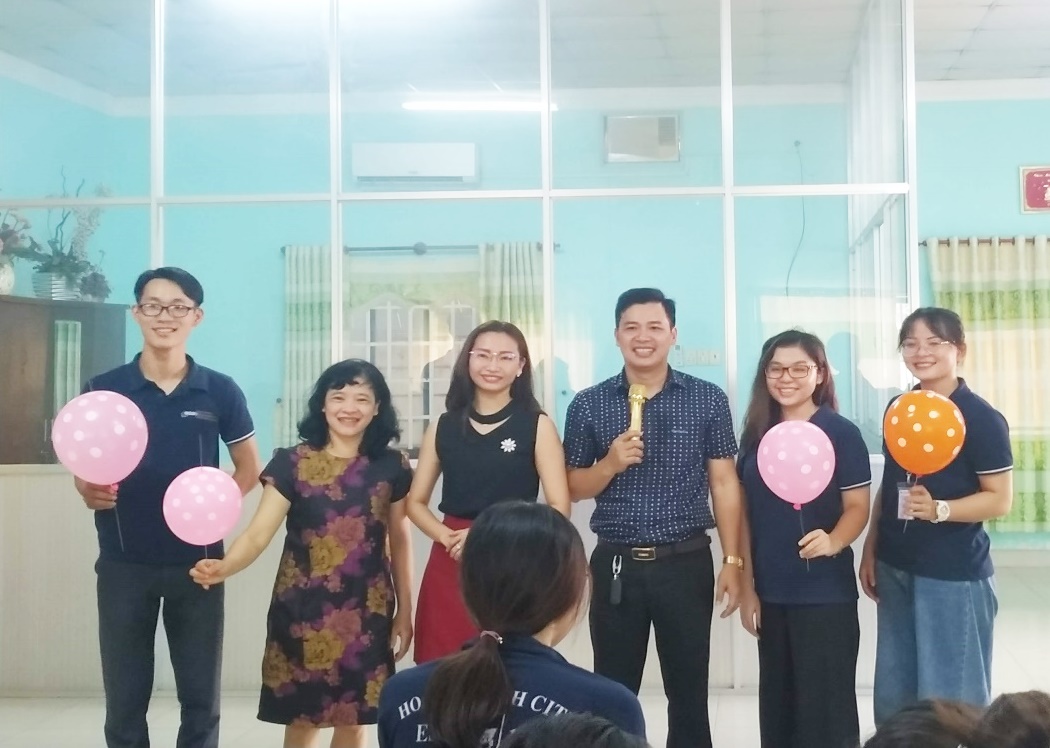 Photo: Students ask questions about the issues they are interested in
 In addition, students also had the opportunity to visit the working and entertainment areas to understand more about the corporate culture and professional working space. This experience helped students understand the recruitment criteria of enterprises in order to self-assess their own abilities and actively improve their own capacity.
The visit not only helps students improve their knowledge and skills, but most importantly, students of the Joint-training Program can form a professional attitude  towards learning as well as working to meet the requirements of the domestic and regional market.
Thank Vinh Thanh Packaging Co., Ltd. for this opportunity and for taking your valuable time to give joint-training program students a field visit where they could experience the working environment at the company, thereby improving their knowledge through your useful sharing.
Photo: Admissions and Communication Department, IEC.