Located in the heart of the port city of Southampton, UK, Solent University is a longstanding and high-quality educational institution with a tradition of more than 160 years of teaching. The school always aims for outstanding quality of education, social justice and the combination of knowledge and reality.
Solent University has welcomed more than 50,000 students from more than 100 countries around the world. The school offers more than 200 certificates, from bachelor's, master's to doctoral levels in a wide range of fields including business, law, health care, sports, technology, creative industries, maritime… Each Every year, the school also welcomes about 10,000 more students to participate in short courses.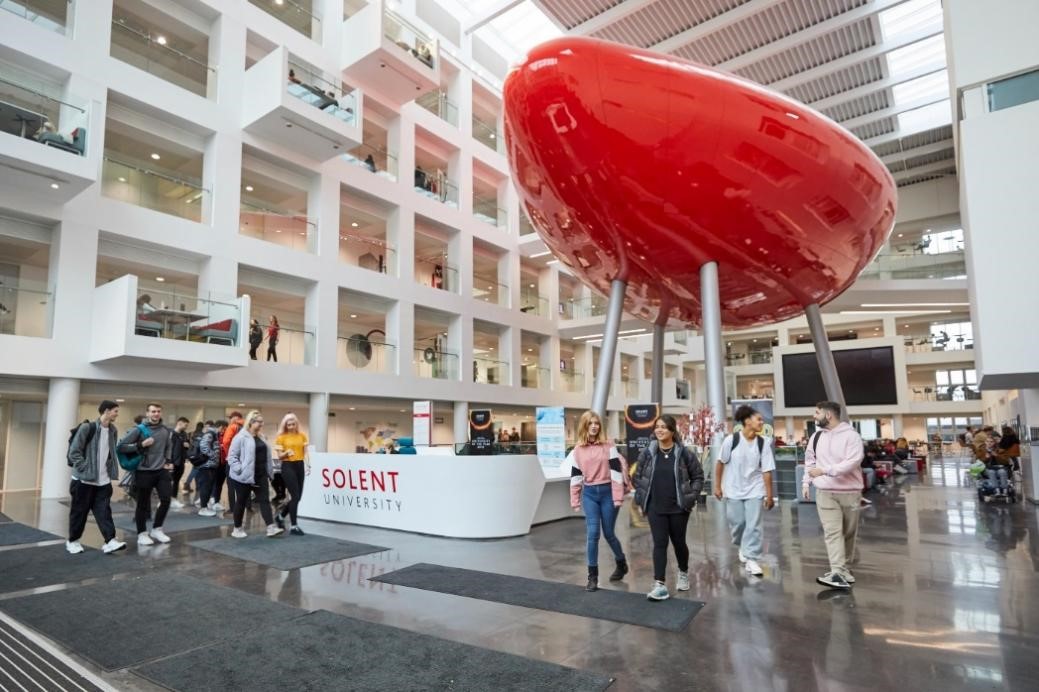 Photo. Solent University Center Building
Strengths of Solent  University
Solent University always ensures quality in all fields of training, especially in business, communication, interior and exterior design. In recent years, Solent has become a leading institution offering digital media courses such as film, television programming and computer game design.
In addition, Solent is also one of the UK's leading universities for the marine industry with four world-renowned graduate programs.
Currently, the University of Transport of Ho Chi Minh City is cooperating with Solent University to implement the Master training program "Logistics and International Transport". This is a special combination between two schools that have strengths in Logistics and Ho Chi Minh City University of Transport is the only unit implementing this program. (See program information here.)
Focus on the practicality of the training program
Solent University closely links with the community, businesses, employers to develop courses, organize internship programs, training and professional development… according to the needs of the market. As a result, students gain the connections, experience and confidence to turn their newfound knowledge into a career of real meaning and value.
In addition, students in bachelor's and master's programs receive in-depth research on a wide range of topics – giving them the opportunity to acquire important research skills and become experts in their fields. Selection. Collaboration opportunities are also expanded by the diverse international research community in which the Solent is involved.
According to the 2015 Graduate Research Experience survey, 94% of students were satisfied with the research support they received. Besides, 95% of students get a job or continue their studies 6 months after completing the course (according to DLHE survey 2016).
Given the school's efforts, it's not surprising that Solent University is ranked 12th out of 124 universities in the UK for improving graduate income (based on LEO data) and in the top 10. The academy has the highest number of students starting a business after graduation.
Emphasize student experience
In 2017, Solent University was included in the QS World University Rankings, which includes 900 of the world's top universities in terms of teaching, employability, research, internationalization, learning environment and facilities. matter.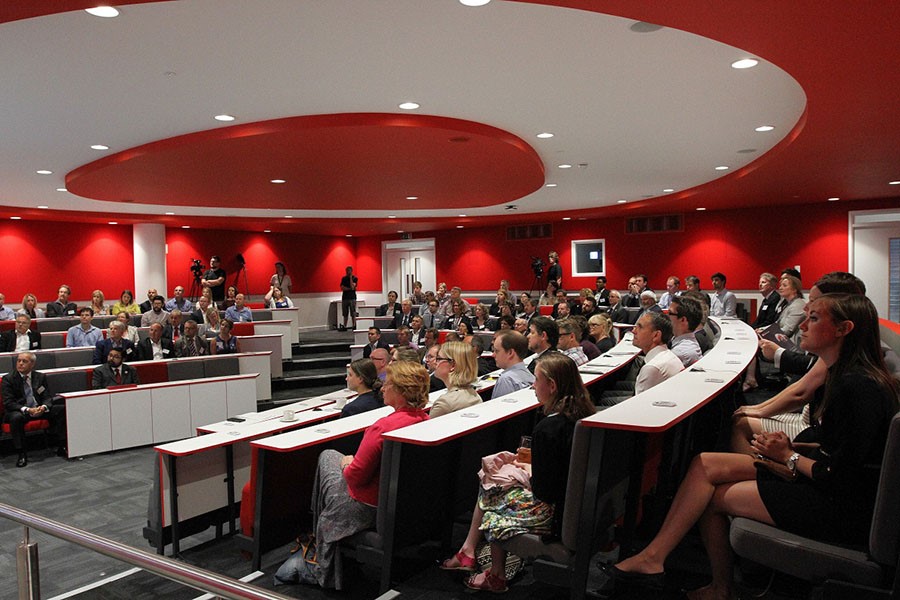 Images. Facilities in Solent
In addition, the school was also honored at the Times Higher Education Awards (an award likened to an Oscar in the education industry) for the quality of teaching and student experience voted by more than 20,000 students.
These titles come from the university's constant efforts to create a modern and dynamic learning environment for students. In addition to the library, which is open 24/7 throughout the term, real-world experiences are integrated into courses across all academic fields such as sports complexes, marine simulation systems and laboratories. nursing on campus. In addition, the school also opened a digital innovation center, giving students and businesses access to the latest technologies and software in computing, augmented reality (AR), virtual reality (VR). and artificial intelligence…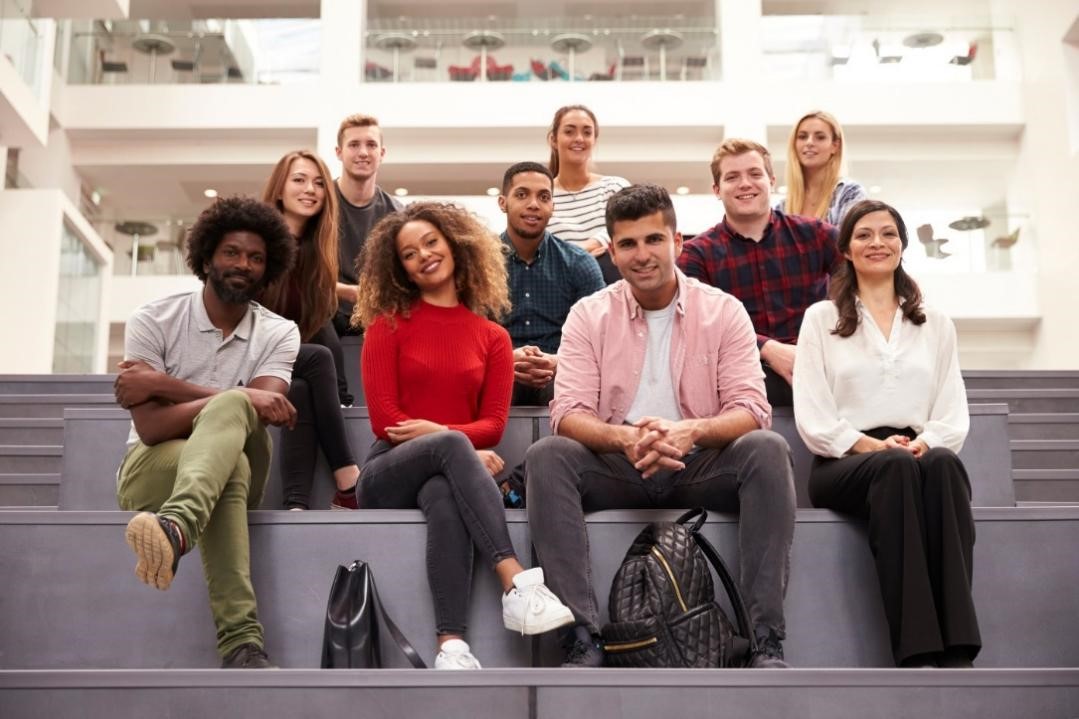 Images. Active student/student at Solent
The student residence is fully equipped, with more than 2,300 rooms, located in the heart of the city, just a few minutes walk from the main campus of the university.
In addition, all students at the school receive support services from experts when they have financial difficulties, need help with professional skills or want to get advice on starting a business…
With its orientations, efforts and achievements, Solent University UK is a prestigious choice to help young people equip themselves with professional knowledge and skills, as well as practical experience to You can confidently walk your career path.
Training programs at Solent University: Here.
Master training program "Logistics and International Transport" between Ho Chi Minh City University of Transport and Solent University: Here.
Viện IEC