Since September 2021, International Education and Cooperation Institute (IEC), HCMC University of Transport has run a selection process for excellent students majoring in Logistics and Port Management to receive the special scholarships from South Korea's Tongmyong University.
The special scholarships include 1 full tuition scholarship (100%), and 2 partial tuition scholarships (50%) for 2 years studying in South Korea; this scholarship is outside IELTS scholarship policy. To participate, students need to have a minimum IELTS of 5.5 and GPA of 2.0.
The selection process includes two rounds:
Round 1: Assessment of academic achievement and English essay. In the essay part, students are asked to write around 800 to 1000 words answering the question: What have you learned during this time of your life that you think you will take along post-COVID?
Round 2: Students join an interview with the Judging Panel in English that lasts for 30 minutes through Google Meet.
Selection criteria include academic results, preparation, intellectual capacity, foreign language ability, potential and confidence. And the final result is calculated as follows: cumulative score (40%), essay score (30%) and interview score (30%).
Right after the announcement, the scholarship has received a lot of interest from students. All 16 candidates have made great impressions on the judges by their outstanding academic achievements and confident performances. After careful evaluation and consideration, the Judging Panel have agreed to select 3 outstanding students to win these special scholarships.
Full scholarship (100% tuition fee)
The full tuition scholarship belongs to Le Thuy Truc Ly. Truc Ly achieves IELTS 7.0 and has an impressive academic record. Truc Ly's essay about Appreciating life and self-love is highly evaluated by the judges for her good articulation and word choice. As for the interview round, Truc Ly also demonstrates her composure and intelligence through profound thoughts as well as clear and effective language skills.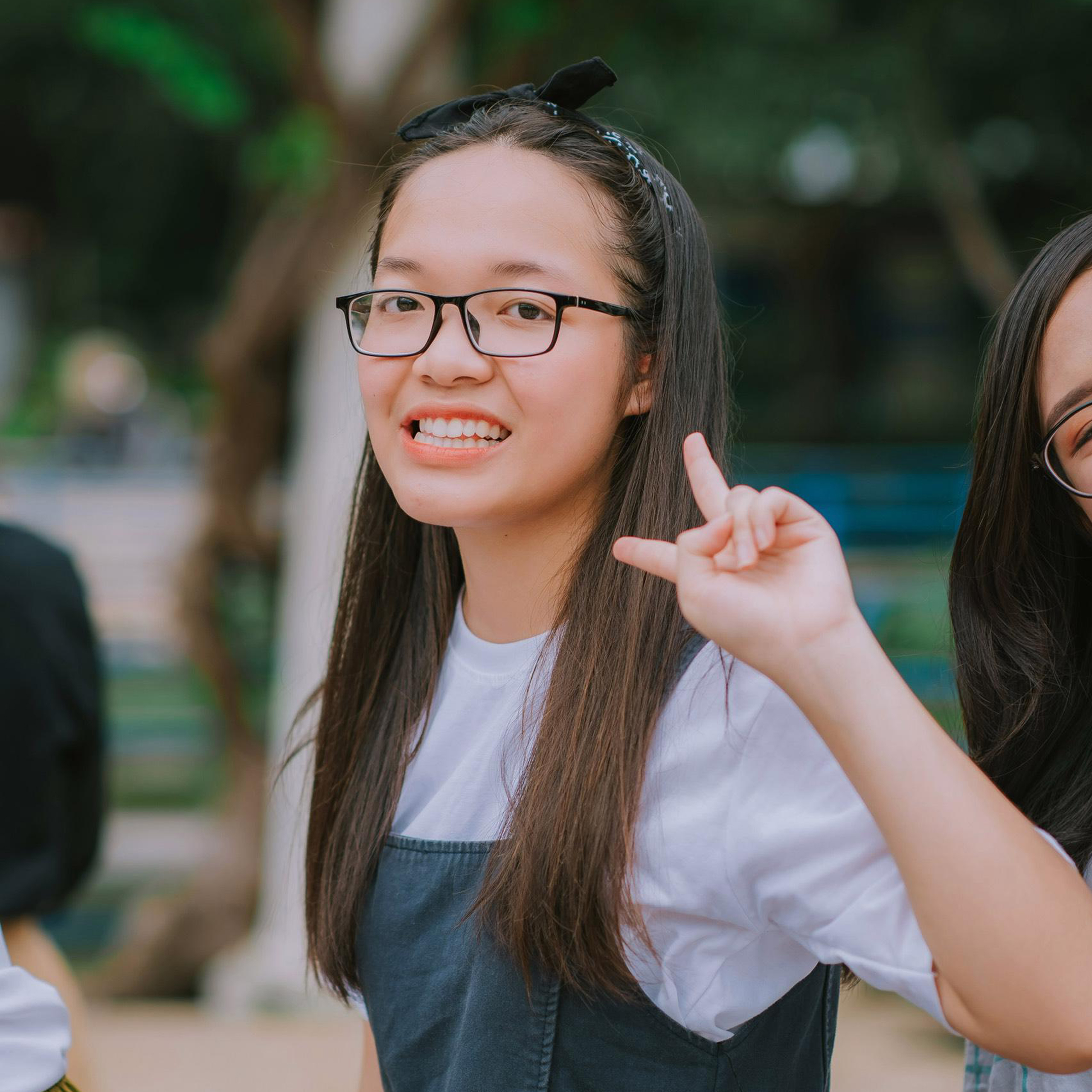 Photo. Le Thuy Truc Ly
With her convincing performance, Le Thuy Truc Ly totally deserves the highest scholarship from Tongmyong University, South Korea.
Partial scholarship (50% tuition fee)
Bui Thanh Uyen (Ielts 7.0) receives many compliments from the judges for the essay about Accepting and getting ready for anything to come. At the interview round, Thanh Uyen continues to win the judges over with her confidence and intelligence when answering the judges' questions fluently and stating her views very clearly.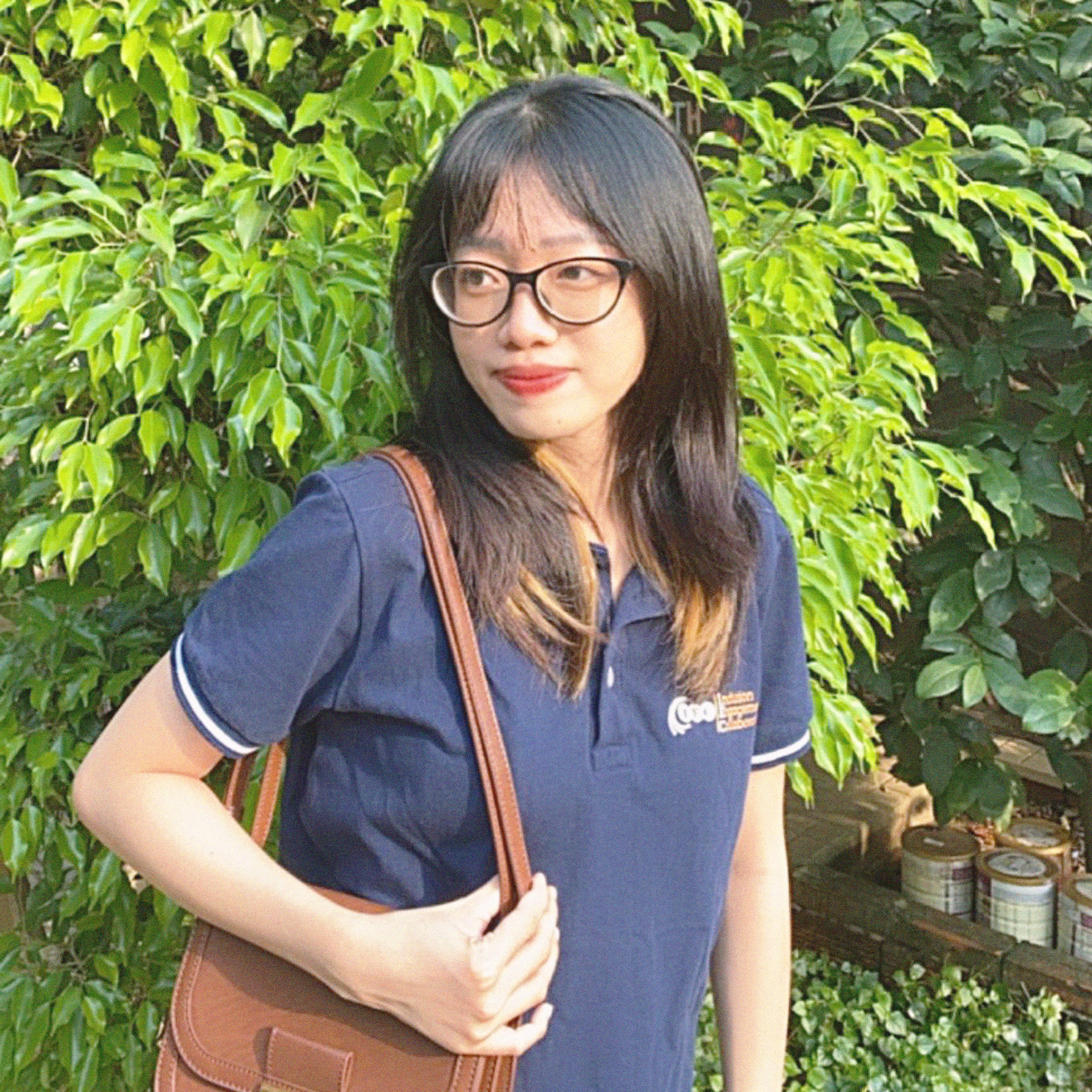 Photo. Bui Thanh Uyen
And the third excellent student to win the partial scholarship (50% tuition fee) is Dao Quang Hieu. Quang Hieu (Ielts 6.0) shows his good linguistic ability and rich English vocabulary in both rounds: the essay about Understanding life and cherishing the present moments and the interview with the judges.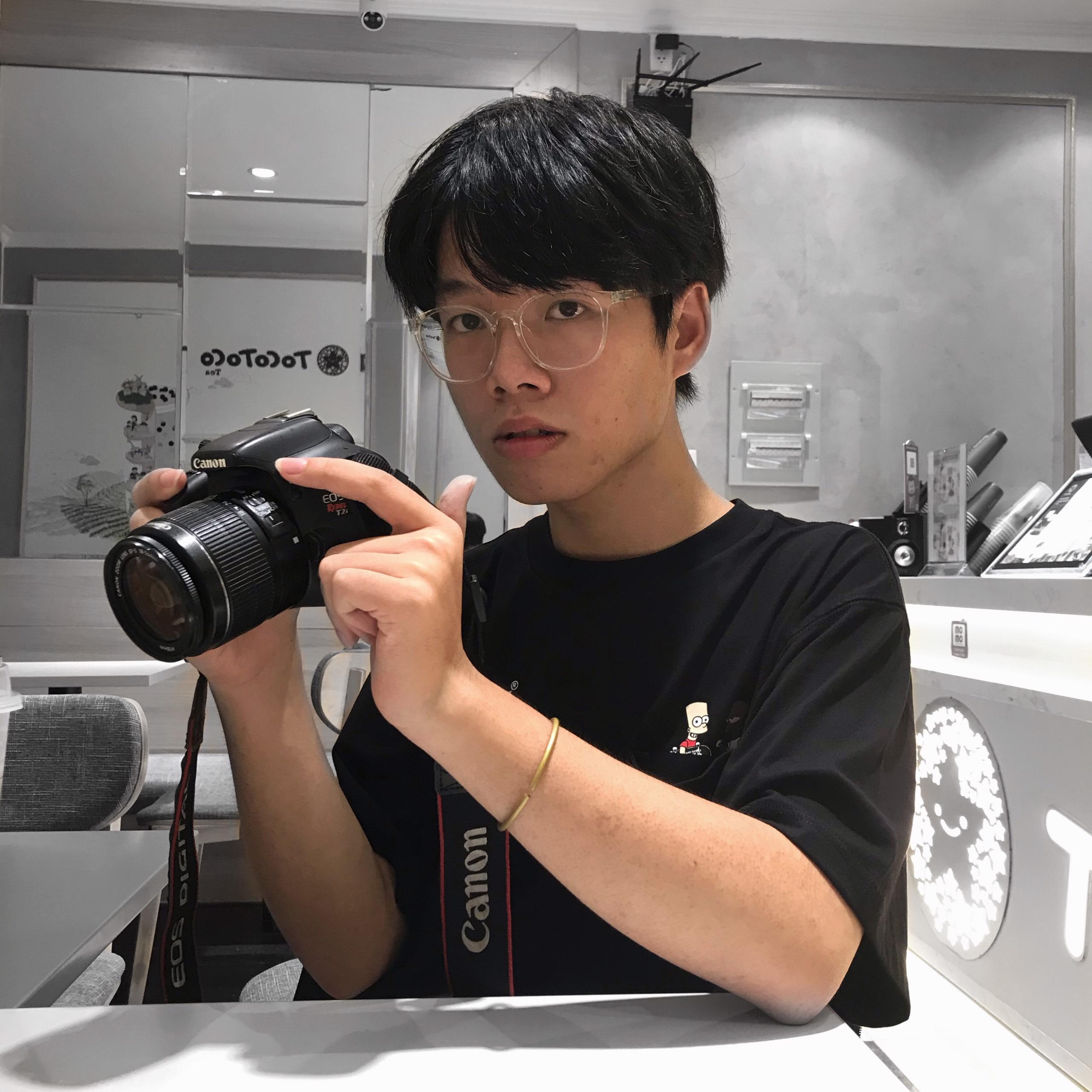 Photo. Dao Quang Hieu
International Education and Cooperation Institute (IEC) would like to congratulate all three students Le Thuy Truc Ly, Bui Thanh Uyen and Dao Quang Hieu for excellently winning these special scholarships. The Institute is completing the procedures for South Korea's Tongmyong University to grant scholarships to you. Hope that this scholarship will boost your confidence and efforts to achieve your academic and professional goals.
Besides, IEC would like to thank all the students for their participation in the program. Hope that you will continue to strive because there are many other scholarships ahead from South Korea's Tongmyong University, such as: IELTS scholarship (30-100% tuition fee), scholarship for academic records during the 2 last years at Tongmyong University.
——————-
The joint-training program "Logistics and Port Management" is a cooperation between two universities that are prestigious in Logistics: HCMC University of Transport and South Korea's Tongmyong University. In addition to outstanding advantages such as: a dynamic, 100% English speaking environment, Korean language support, international logistics knowledge training, selected instructors, etc., the program also has a reasonable tuition fee and many scholarships worth up to 30%-100% tuition fees. Learn more about the program here.
IEC